Gear That Works: Fenix Technical Lights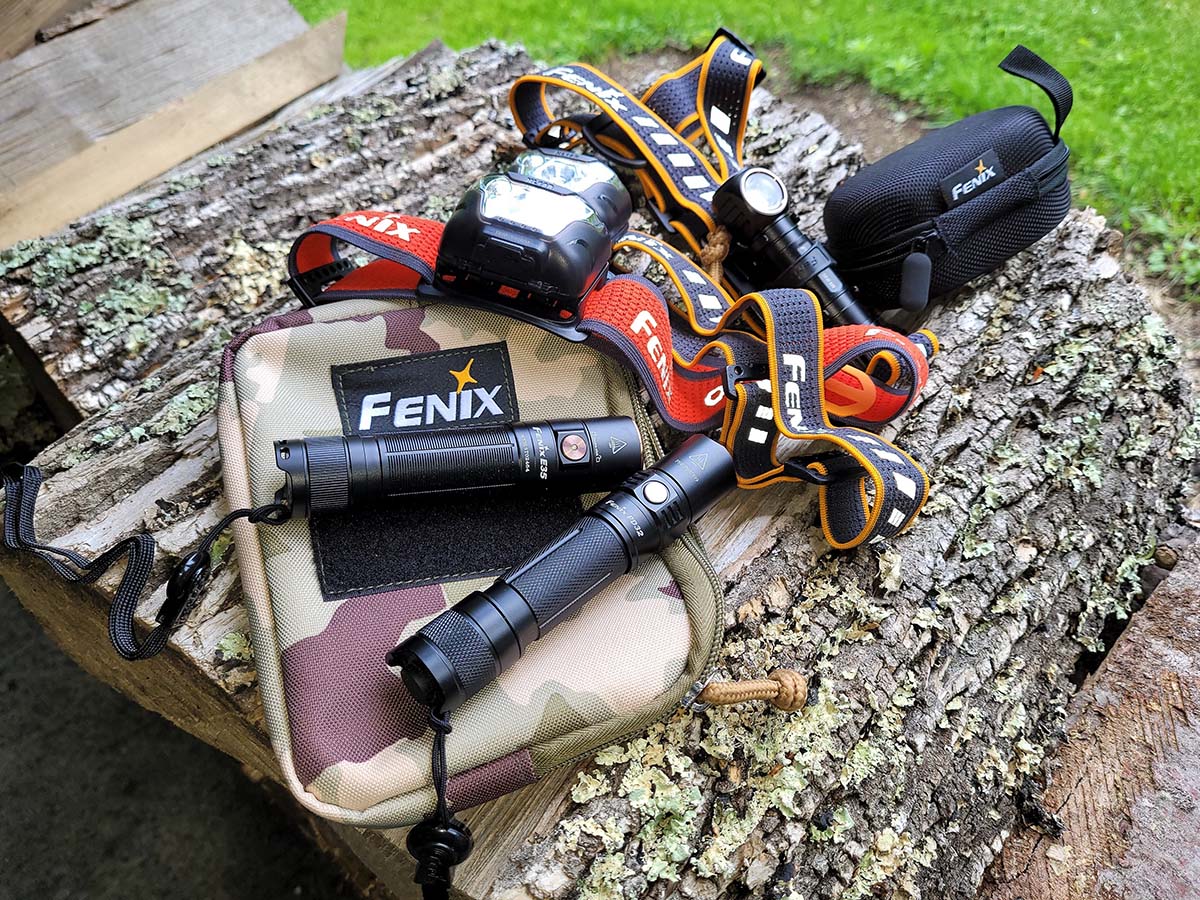 While not all fly fishers are non-fishing gear savvy, they should be. There are products out there that while not specific to fly fishing can be really useful to the fly fisher.  The best product overlap comes from other sectors of the outdoor product's industry and specifically hiking and camping.  Unless you hike or camp, and many fly fishers do not, you may not be aware of these products.
I ran a fly shop for 15 years.  While I prided myself on having a broad range of best-in-class fly fishing products, I also carried a handful of non-traditional products that I felt were useful to the fly fisher.  This included several headlamps, water bottles, whiskey flasks, and even a couple of knives.  While these items didn't fly off the shelves, I sold just enough of them to make it worth the time and investment.
In addition to selling these products, I used them and still do today.  This is especially true with regard to technical lights.  Starting with the early spring evening mayfly spinner falls, through the late spring PM caddis hatches, and ending with the early summer late night Hexagenia hatch on local brook trout ponds, I find myself coming off the water in the dark as often as not.
As a self-proclaimed gear hound, I'm more specialist than generalist.  I tune my tackle for specific conditions including having no fewer than a dozen boat bags, tech packs, chestpacks, fanny packs, and daypacks at any given time.  Each one has a dedicated tech light, and in the case of my driftboat bag and pond daypack, two lights in case one fails.
Over the years I have purchased technical lights from a number of well-known outdoor companies.  My first, a Tucker Jones headlamp, used a plastic cigarette case to store 2 oversized batteries.  But in the last few years, I have migrated to products from Fenix due to their broad selection of compact lights, quality, durability, and value.
Technical lighting for fly fishers comes in two forms:  headlamps and tactical flashlights, often referred to as tac lights.  Headlamps offer handsfree operation and are great for tying on flies and getting off the water, up the trail, or through the woods.  Tac lights are handheld, but offer greater flexibility in regard to where you can direct the beam, and they are usually brighter.
I am currently using 3 Fenix headlamps: HL18R, HL18R-T, and HL40R.  The former two retail for $54.95, and the latter sells for $80.  I carry all three in a durable and rigid zip-close APB-20 Headlamp Storage Bag which retails for $13.95.   
The HL18R and HL18-RT are light and compact with spotlight and flood settings, and a 60-degree tilt.  The former is 400 lumens, the latter is 500, high for headlamps their size.  They weigh 2.82 and 3.21 ounces respectively.  Each comes with a USB rechargeable battery and charging cable, and can be used with 3 AAA batteries as backup.
The HL40R comes in at 600 lumens.  At 4.58 ounces, it is heavier than the HL18 series lights.  What makes the HL40R attractive is that it employs a zoom dial versus multiple setting button, and can be easily adjusted from flood to spotlight while standing or walking.  The HL40R comes with a rechargeable battery and USB charging cord, but is not compatible with any disposable batteries.
I have two Fenix tac lights, PD32 and E35, both of which are notably brighter than any of my headlamps.  at 1,200 and 3,000 lumens respectively.  These rugged compact flashlights allow me to reach out and around when walking through the woods, navigating a large river, or looking for a boat launch.  And they are brighter than the old law enforcement style flashlights of my youth that were 10 times their size.
The 1,200 lumen PD32 retails for $64.95.  It is roughly 5 inches long with a 1 inch diameter, weighs 2.89 ounces without batteries, and comes with a holster and wrist lanyard.  The PD32 runs on a single rechargeable 18650 battery or two readily available disposable CR123 batteries.  It has an end mounted on/off switch, as well as a side switch that has multiple brightness settings.
At 3,000 lumens, the E35 is an incredibly bright light, especially for its compact size.  It retails for $74.95, and is just over 4.5 inches long with a 1 inch diameter.  The E35 weighs just 2.36 oz ounces without batteries.  It comes with a rechargeable battery, USB charging cord, and wrist lanyard.  Additional batteries can be purchased for backup.
For those who can't decide between a headlamp and tac light, Fenix has you covered with the HM61R hybrid light.  Basically, this is a tac light with a side mounted bulb and lens and a head strap with a docking station.  The tac light secures to a head strap using a bracket, and can be taken on and off quickly and easily.
At 1,200 lumens, the HM61R is brighter than most headlamps.  Retailing at $89.95, the light is 4 inches long with a 1.4 inch diameter.  At 3.5 ounces without battery and strap, while heavier than other headlamps, it is not an issue for short walks and standing around the water.  In some ways, the MH61R is the best of both worlds as headlamps and tac lights go.   
Technical lights help fly fishers deal with terminal tackle in low or fading light.  They also help you find your way in and out of the water.  In addition, technical lights can help in the event of an emergency and when you underestimate how long you will be on the water or how long it will take to get back to your vehicle.  If you are the type that starts early and/or ends late, you should always have one with you.
While not specific to fly fishing, and not offered through traditional fly fishing vendors and shops, technical lights are a useful and important tool for fly fishers.  I never fly fish without a light, and I find myself using one often.  Thankfully, the outdoor products industry has many items that work well for the fly fisher.   
---